ESG Reporting
Introducing an Advanced ESG Reporting Solution for Your Business
Are you looking to streamline your ESG (Environmental, Social, Governance) reporting processes?
Look no further! We present our collaborative ESG reporting software, tailor-made for Energy and Oil & Gas operators like you.
Our innovative solution offers a range of benefits that will transform your reporting experience:
Streamlined Reporting: Say goodbye to the hassle of managing multiple reporting frameworks such as GRI, IOGP, IPIECA, SASB, and CDP. Our software simplifies the process, allowing you to report consistently across all your assets, whether offshore or onshore.

Effortless Data Sharing: Sharing data with partners and clients is now easier than ever. Our solution simplifies yours and their Scope 3 reporting, making collaboration seamless.

Powerful Benchmarking: Gain valuable insights and compare your assets in any dimension you desire. Our software presents immediate results through intuitive tables and figures in a user-friendly graphical interface.

Seamless Integration: Our Integration as a Service offering allows for automatic import and export of data from other systems. Say goodbye to expensive consultancy fees, as our solution handles the integration effortlessly.

Effortless Data Analysis: Analyzing sustainability data becomes a breeze with our software. We can aggregate vast amounts of data in an instant. Our user-friendly interface with a graphical drill-down feature enables you to quickly identify the root causes and major sources of emissions. Uncover which countries, emission sources, or equipment you should prioritize to reduce your footprint. Our solution will provide you with the answers.
Don't miss out on this incredible opportunity to revolutionize your ESG reporting! Learn more about our powerful ESG reporting solution by clicking here.
Ready to take the next step? Book a meeting now to witness firsthand how our software can empower your team to excel at reporting. Get in touch with us today, and let's elevate your reporting processes to new heights!
Environmental Management Software
Unlock the power of our Environmental Management Software, built upon three decades of industry expertise. Tailor-made to address the unique needs of the Oil & Gas sector, our software is your ultimate solution.
Here's how our software can transform your environmental management practices:
Comprehensive Emissions and Discharges Overview: Gain a complete understanding of all your emissions and discharges. Our software provides a holistic view, empowering you to effectively monitor and manage your environmental impact and footprint.

Flexible and consistent waste management solution providing efficiency, automation, comprehensive coverage, and data traceability. Collaborate with your waste handlers directly inside the system.



Instant Analytics and KPI Tracking: Harness the power of instant analytics and Key Performance Indicator (KPI) tracking to gain valuable insights into your operations. Our software provides real-time data analysis, enabling you to make informed decisions and drive continuous improvement.

Seamless Data Integration: Say goodbye to manual data entry! Our software seamlessly imports data from any source system, eliminating the need for tedious manual processes and ensuring data accuracy.

Automated Environmental Reporting: Streamline your environmental reporting processes with our automated solution. Our software takes care of the time-consuming tasks, allowing you to focus on strategic initiatives while ensuring compliance with regulations.

Hassle-Free Integration: Our software seamlessly integrates with any existing solution, enabling a smooth transition without disruption. Experience the benefits of our powerful environmental management software while leveraging your current systems.
Get started with ease - our software is ready out of the box! No complicated installations required; simply access it through a modern web browser, and you're ready to go.
Ready to escape the clutches of spreadsheet hell? Schedule a free demonstration today to witness firsthand how our Environmental Management Software can revolutionize your operations. Take the first step towards efficient and sustainable environmental management.
CARBON ACCOUNTING
Advanced Carbon Accounting Software for Precise Emission Management
When it comes to emission trading and maintaining accurate Greenhouse Gas (GHG) data, precision is paramount. That's where our cutting-edge Carbon Accounting Software comes in.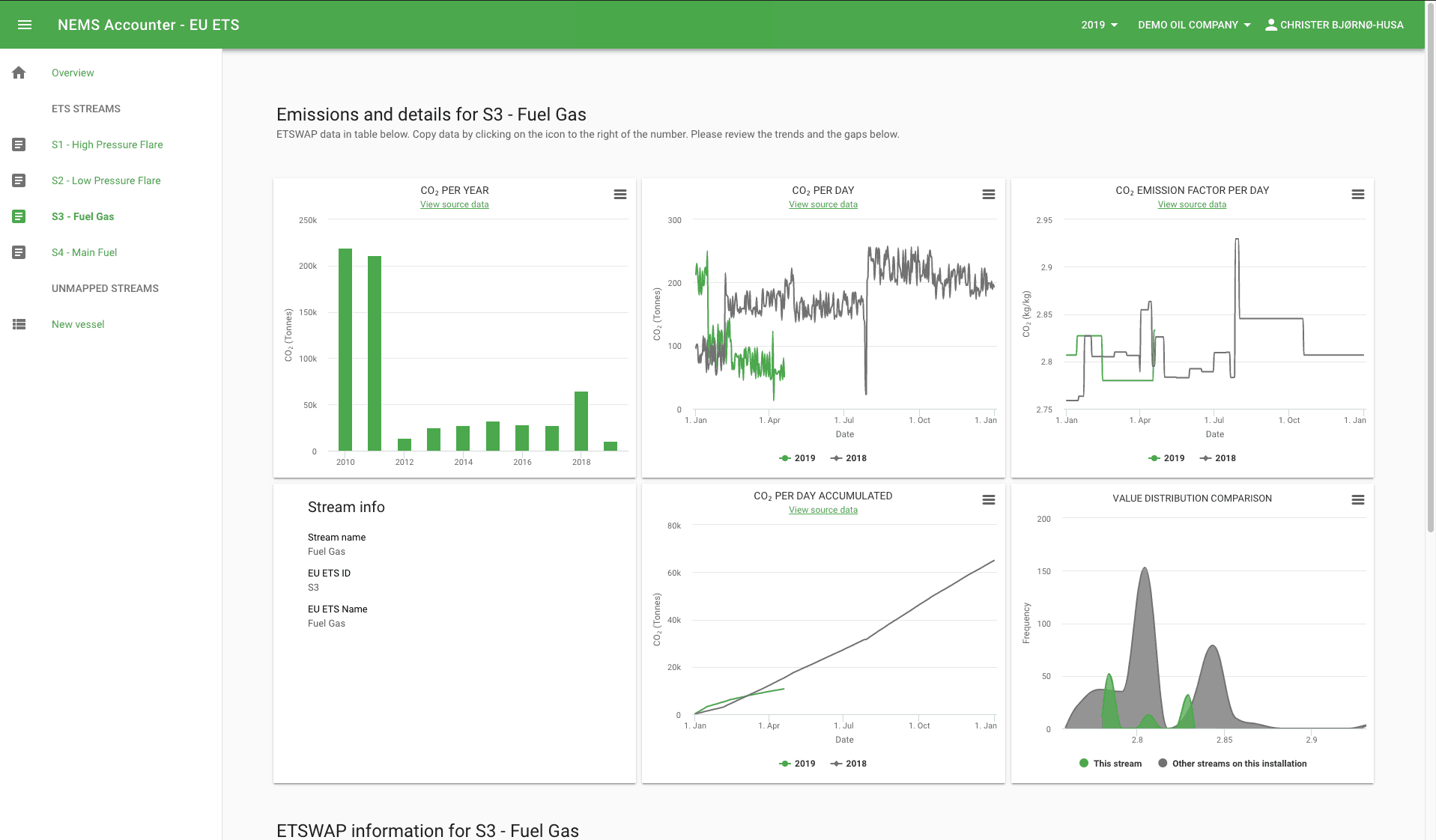 Discover the power of our solution, designed to meet your carbon accounting needs:
Comprehensive GHG Emission Accounting: Take full control over your GHG footprint with our detailed, traceable, and auditable emission accounting. Our software ensures accuracy and transparency in your carbon reporting, giving you the confidence you need.

Simplified Reporting: Say goodbye to the complexities of EU ETS reporting and other GHG reporting requirements. Our software simplifies the process, making compliance a breeze, and saving you valuable time and resources.

Flexible Emission Calculation: Customize your emission calculations based on emission factors, gas analyses, or stack analyses. Each stream can have its unique calculation method, allowing you to adapt and account for changes over time.

Comprehensive Coverage: Our software covers all your emission sources, from combustion in flare, engines, turbines, heaters, boilers, to test burning, and beyond. Fugitive emissions, direct emissions, emissions from loading and storage, and more are accounted for in meticulous detail.

GHG Gases: Rest assured knowing that our software handles all GHG gases, ensuring compliance with global standards and regulations.

Drill-Down Functionality: Pinpoint your main emission sources effortlessly. Our software provides a drill-down feature, enabling you to identify areas for abatement projects with ease. With NEMS, you can start your initiatives where it truly matters.
Trust in our software's proven track record. It has successfully undergone multiple ISO14001, EMAS, and internal audits, solidifying its reliability and performance.
Escape the spreadsheet hell and unlock the true potential of carbon accounting. Schedule a free demonstration today to witness firsthand how our Carbon Accounting Software can transform your emission management practices. Let us guide you towards precise and efficient carbon accounting.
Chemical Management
Discover the power of our Chemical Management solution, designed to handle the complexities of eco-tox data in the form of the Harmonized Offshore Chemical Notification Format (HOCNF). With NEMS, you can ensure compliance with OSPAR requirements and streamline your chemical management processes.
Advanced Chemical Management Solution for Effective Compliance
Here's how our solution can transform your chemical management practices:
Full Traceability: Achieve complete traceability of all chemical use and discharges. Our solution provides a robust framework to track and monitor chemical activities throughout your operations.

Comprehensive Categorization: Categorize your chemicals based on environmental hazards, including Norwegian and Danish color coding. This classification system simplifies identification and enables effective risk management.

Simplified Regulatory Compliance: Streamline CEFAS registration and simplify the Chemical Permit application process. Collaborate seamlessly with your suppliers to expedite permit preparation while ensuring compliance.

HOCNF Compliancy: Ensure full compliance with HOCNF requirements. Our solution offers a comprehensive overview of your chemicals' physical properties, hazard labeling, and eco-toxicological properties. Assess aquatic toxicity, bioaccumulation potential, and biodegradation factors with ease.

Adherence to OSPAR Legislation: Meet the legislative requirements of the OSPAR region effortlessly. Our solution keeps you in compliance, giving you peace of mind as you navigate the regulatory landscape.
By adopting our solution, you can significantly reduce your workload associated with preparing discharge applications and reports. Chemical suppliers also benefit from simplified and streamlined HOCNF documentation processes.
Whether you operate in the North Sea basin or prioritize ocean preservation worldwide, our Chemical Management solution is a game-changer. Take the next step towards effective compliance and contact us today for a demo. Experience the NEMS difference firsthand!
Why we can help you
Environmental experts with over 30 years experience
Tailor-made SaaS solution for the Oil and Gas industry
Complete control of your environmental footprint
Powerful analytics combined with easy to use KPI monitoring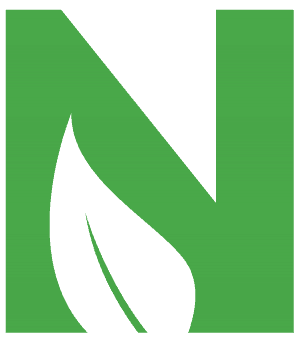 Let us help you
Please submit your info