Nems Panorama®
Online collaborative ESG (Environmental, Social, Governance) reporting solution - effortless transformation of data to insight for your entire organization.
Corporate ESG reporting made breezy
As an Environmental Team Lead or Manager, you know firsthand how crucial ESG (Environmental, Social, and Governance) reporting is for your organization's reputation, credibility, and financial performance. However, the process of compiling and reporting ESG data can be a nerve-wracking experience. Managing multiple data sources, coordinating with team members across different locations, and ensuring the accuracy and quality of the data can seem like an insurmountable task. It's no wonder that many Environmental Team Leads and Managers find themselves overwhelmed by the complexity of ESG reporting. If you're one of them, know that you're not alone in facing the challenges of ESG reporting.
NEMS Panorama is the expert solution for Oil and Gas operators who need to simplify sustainability reporting and comply with ESG obligations. Developed by industry professionals, NEMS Panorama is a powerful and cost-effective SaaS reporting solution that provides tailored expertise and insights. Unlike generic ESG solutions or Spreadsheets, NEMS Panorama is tailored to the unique needs of the oil and gas industry, enabling operators to take control of their reporting process, reduce costs, and easily navigate the complex landscape of ESG reporting.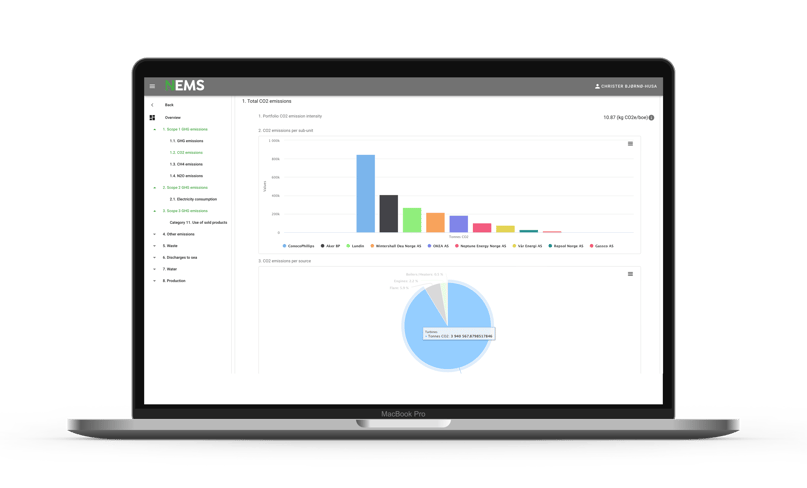 The solution is accessed directly on your browser. This enables instant global access for all your users.
NEMS Panorama provides consistent reporting from all your assets across disciplines. With NEMS Panorama you will reduce your efforts with ESG, GRI, CDP, IOGP, IPIECA and SASB reporting. Our solution provides a complete and transparent overview of all your reporting management processes.
Collaboration is key in cross-departmental reporting. NEMS Panorama enables easy information sharing with internal and external stakeholders –without compromising information security. NEMS Panorama makes data analysis, reporting, and benchmarking easy. The way it should be.
Big data got you in a squeeze?
NEMS Panorama comes with a powerful analytical toolbox. Making it easy to analyze all your sustainability data on one platform. Aggregation of a vast number of data is done in the blink of an eye. An easy to use graphical drill-down feature enables you to quickly locate the root causes and major sources of your emissions. NEMS Panorama is the perfect tool for transforming your data into insight.
With our analytics toolbox, benchmarking is easy. You can benchmark your assets in any dimension you like. The results are shown immediately as tables and figures in the graphical user interface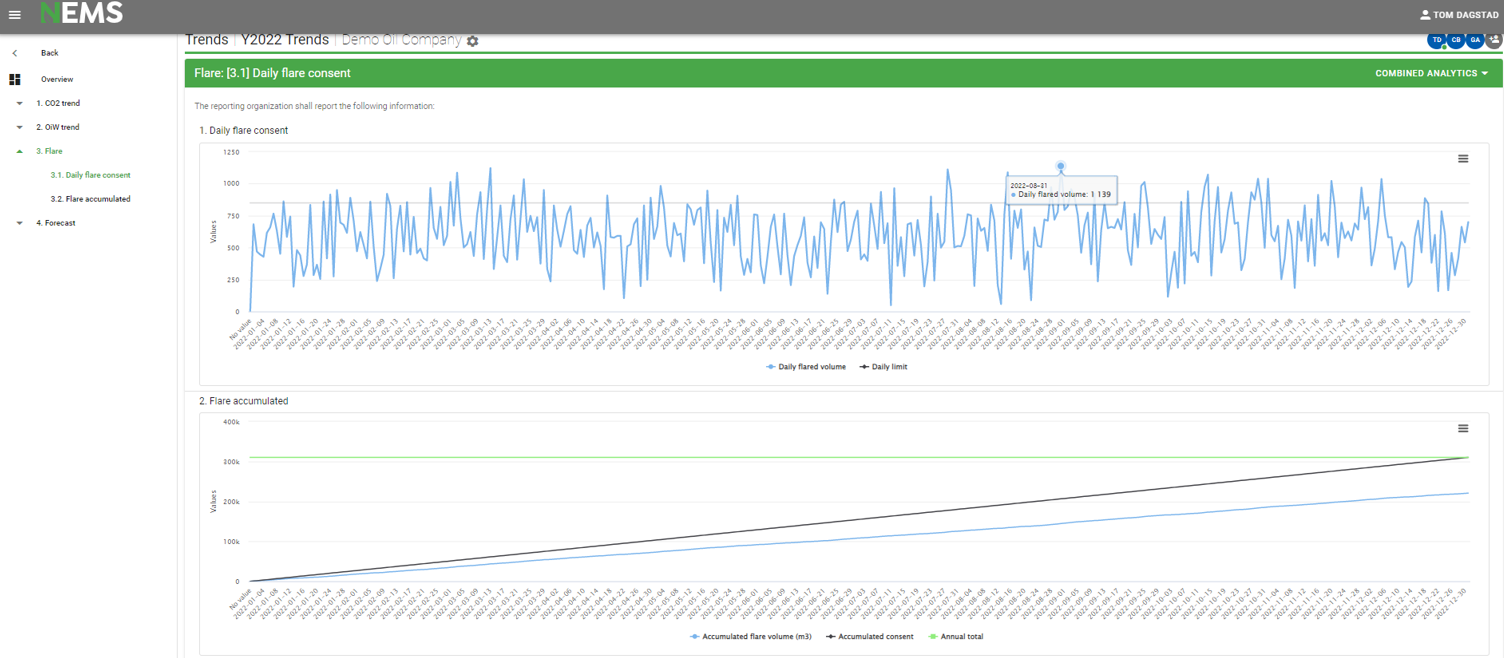 Panorama trends - Panorama is not only for aggregated data. It can also be used to show daily trends in interactive charts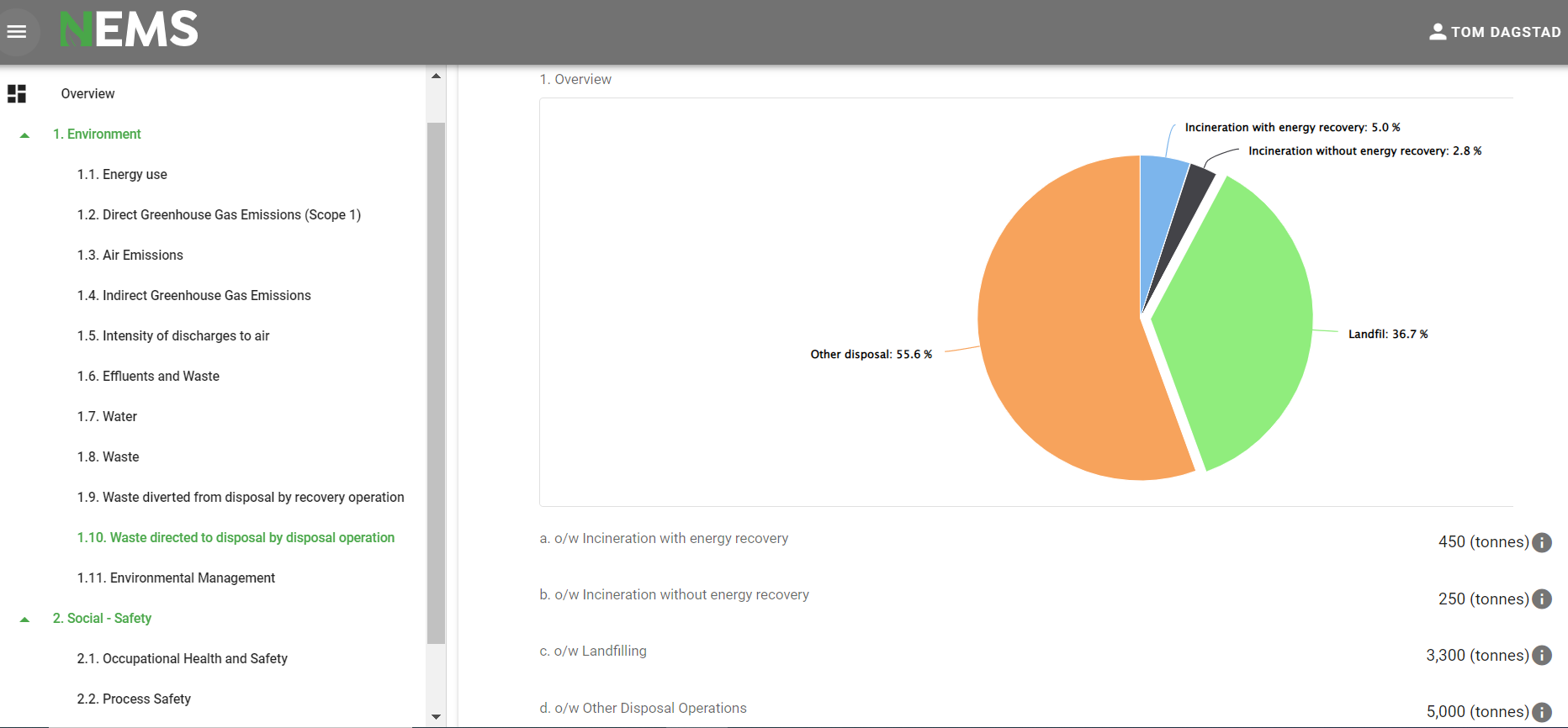 NEMS Panorama - Report on literally anything
Compliant by Nature
NEMS Panorama is compliant with ISO 14001/14031. With local data entry and central reporting, traceability and consistency are ensured. NEMS Panorama provides instant overview of the reporting status of all your assets. Enabling you to drill down in the underlying data, to uncover any outliers or discrepancies. If you identify anything, create a ticket and let your responsible team member get on it ASAP.

Integration? We got you covered
With NEMS Panorama internal and external reporting is made easy. Either by automatic export to other systems or ad-hoc generation of favorite tables. With a click of a button, you can easily get live updated data to your favorite Excel spreadsheet. Any kind of data can easily be exported automatically to other systems through our open API interface. And you can generate a pdf version of your ESG report on the fly. There is no need for expensive consultancy help to do so. Data from NEMS Accounter is also automatically exported to NEMS Panorama.
So what are you waiting for? Seeing is believing. Book a meeting now to see how your team can excel at reporting; pun intended.